In the world of event aesthetics, the clash of styles is vividly evident: Maximalist vs Minimalist Styling. When it comes to crafting captivating tablescapes, the choices are bold and intriguing. Dive into a realm of table-setting ideas that range from the extravagance of maximalism to the understated elegance of minimalism. Let's explore how these two contrasting approaches can transform your event tables into works of art.
Minimalist vs Maximalist Event Styling: What's the Difference?
Event table styling encompasses a fascinating spectrum of approaches, each with its unique charm.
The key distinction lies in the balance between minimalism and maximalism. Minimalist event styling embraces simplicity, focusing on clean lines, neutral palettes, and subtle details to create an elegant and uncluttered ambiance.
Maximalist event styling celebrates opulence, employing vibrant colors, intricate patterns, and an abundance of ornate decor elements. These elements craft a lavish and visually captivating setting.
The difference between the two styles lies in their fundamental design philosophy. There's the quiet allure of restraint versus the bold statement of abundance.
Minimalist Event Table Styling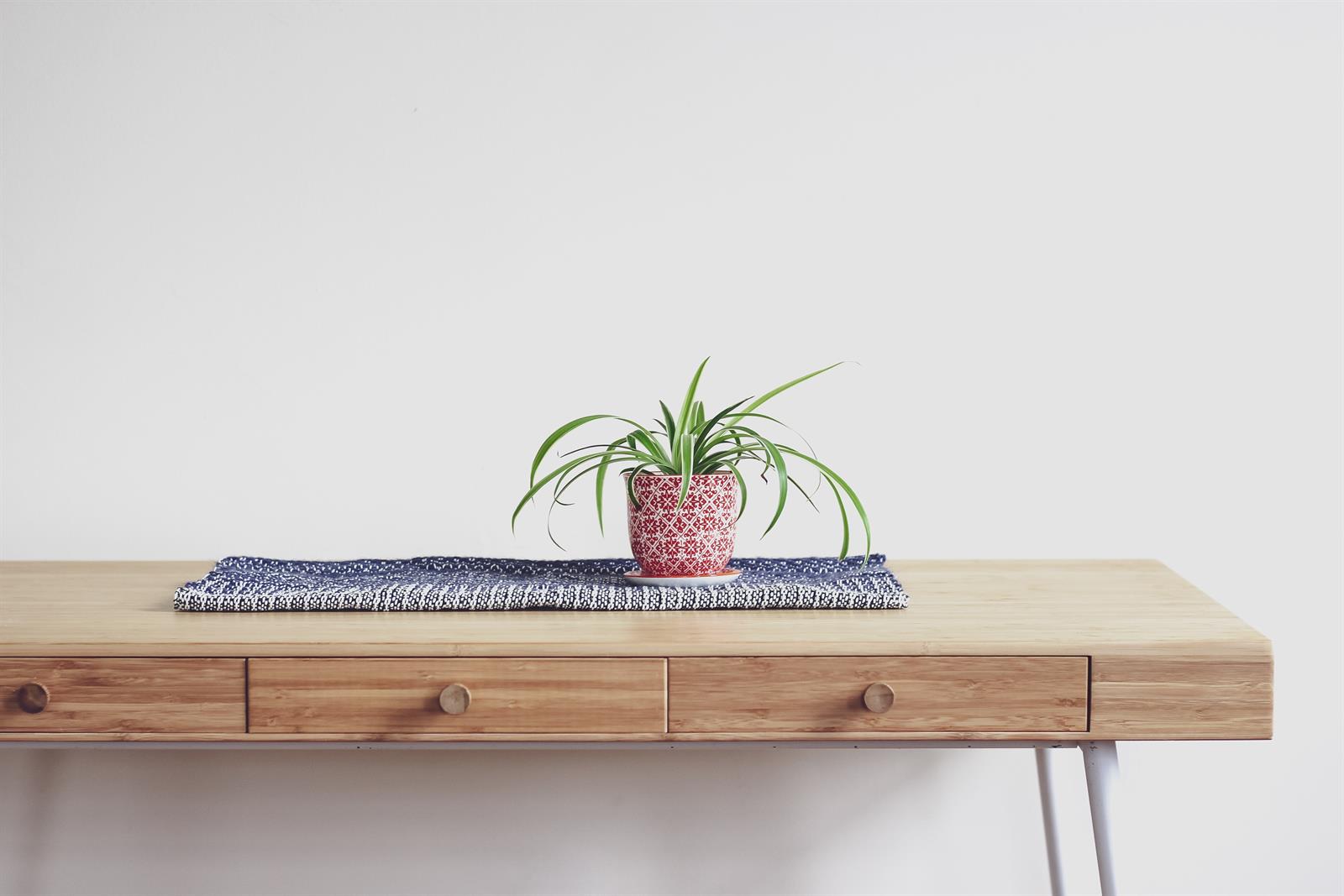 When decorating for parties and big events, the power of subtlety reigns supreme. This gives rise to the captivating world of minimalist event decor. With an emphasis on 'less is more', minimalist event themes have taken center stage, offering a canvas of simplicity and sophistication. Think of sleek lines, uncluttered spaces, and a refined approach that radiates elegance.
What exactly are some examples of minimalist event themes that encapsulate this essence?
Minimalist event themes exude an air of refined simplicity that speaks volumes through subtlety. Imagine a serene Scandinavian-inspired gathering, where clean lines, natural materials, and a muted color palette. Set the stage for an uncluttered ambiance with this party theme.
You can also picture an elegant "Black and White" minimalist theme. Imagine monochrome elements and sleek design create a timeless and sophisticated atmosphere. The allure of a "Modern Industrial" theme draws from exposed brick walls, raw materials, and minimalist interior design. Embrace the beauty of simplicity in an urban setting.
Additionally, a "Zen Garden" theme evokes tranquility with minimalist foliage arrangements, stone pathways, and calming water features. Each of these examples showcases how a minimalist event theme can effortlessly captivate. Harness understated charm and impeccable attention to detail.
Minimalist Color Palettes
Minimalist color palettes embody the essence of simplicity and sophistication, harmonizing hues with subtlety to create an aura of understated elegance. These palettes often feature neutral tones like soft whites, gentle grays, and muted beige. These allow the focus to be on the interplay of textures and shapes rather than bold colors.
However, a touch of contrast can elevate the palette, introducing delicate accents like muted greens or calming blues. For a daring twist, include a pop of vibrancy for example with a Bright Yellow Spandex Cocktail Table Cover. Infuse energy and modernity into the minimalistic canvas with bold colors.
Minimalist color palettes and color patterns are a masterful orchestration of restraint. Proving that even within a subdued spectrum, beauty can radiate with timeless allure.
Minimalist Table Styling Ideas
Minimalism speaks volumes through its understated elegance, creating a captivating ambiance that celebrates simplicity. If you're looking for minimalist design ideas to elevate your table styling game, here are our top options for sheer elegance.
1. Chic Contrast with Alpine Acrylic Charger Plates
Introduce a touch of modern drama with Alpine Acrylic Charger Plates. Crafted with sleek black acrylic, these charger plates bring a bold contrast to your table.
Pair them with crisp white tableware and minimalist glassware for a striking visual impact. The clean lines of the Alpine charger plates harmonize effortlessly with a minimalist theme. These add an artistic flair without overwhelming the setting.
2. Textured Sophistication with Polyester Tablecloth Overlay Toppers
Elevate your minimalist table setting with Polyester Tablecloth Overlay Toppers. These delicate overlays add a layer of texture and sophistication without compromising on the minimalist essence.
Opt for neutral tones like soft gray or elegant ivory to maintain the simplicity of your design. The subtle sheen of polyester introduces a touch of luxury. Meanwhile the overlay's minimalist patterns infuse detail to your minimalist interior without overpowering the overall aesthetic.
3. Monochrome Harmony for Timeless Beauty
Embrace the power of a harmonious monochrome palette. Select a single color, such as calming gray or warm beige, and craft your entire table setting around it. From tablecloths and napkins to plates and glassware, keep everything within the chosen color range.
This approach creates a seamless and soothing atmosphere that speaks eloquently through its subtlety. Elevate the monochrome scheme with minimalist decorative accents like potted succulents or sleek geometric candle holders.
These minimalist table styling ideas embody the essence of contemporary elegance. Focus on essential elements and thoughtfully selected details. Consider integrating minimalist modern art. Curate a table setting that leaves a lasting impression while embracing the beauty of simplicity.
Whatever style you choose, each idea invites you to create a captivating space that captures the spirit of modern minimalism. These are perfect for black tie events and formal dinner parties.
Maximalist Event Table Styling
When it comes to event design, maximalism revels in the art of excess, creating a captivating world of opulence and extravagance. Here are three trending maximalist table styling ideas and maximalist event decor that command attention. Immerse your guests in a world of luxury with these maximalist design style ideas.
Top 3 Maximalist Table Styling Ideas to Ignite Glamour
1. Lush Drama with Leopard Print Satin Table Runners
Inject a bold dose of drama with Leopard Print Satin Table Runners. These sumptuous runners not only add texture but also introduce a touch of untamed elegance to your table.
Pair them with rich jewel tones and opulent tableware to create a visual feast that's tastefully lavish. The vibrant patterns of the leopard print runner work well with maximalist aesthetics, instantly transforming your table into a statement piece.
2. Glowing Extravagance with 12-arm Chandelier Candelabra Centerpieces
Elevate the grandeur with 12-arm Chandelier Candelabra Centerpieces. These towering pieces exude luxury, creating a mesmerizing focal point that cascades with crystal brilliance. Adorned with flickering candles, these centerpieces give the table an enchanting glow. Transport your guests to a world of lavish festivities with this opulent decor.
The intricate design of the candelabra centerpieces captures the essence of maximalism. Make a bold statement in your event's decor with this stunning piece.
3. Whimsical Abundance with Artificial DIY Foam Stem Arrangements
Unleash your creativity with Artificial DIY Foam Stem Arrangements. These versatile stems offer an opportunity to curate lavish floral displays that mirror the essence of maximalism.
Combine various opulent blooms in an assortment of shades to create a cascading arrangement that overflows with abundance. Place them in ornate vases or gold-accented containers for an extra touch of decadence.
The DIY foam stem arrangements allow you to infuse maximalist flair into your table decor. Celebrate the vibrancy and opulence of a lavish event.
To create a visually striking maximalist event theme, embrace bold patterns, rich colors, and intricate textures that layer extravagance upon extravagance.
Infuse a sense of luxury by using elements like glistening crystal accents, plush fabrics, and ornate details into your maximalist interiors. Artfully combine these maximalist table styling ideas and orchestrate a lavish experience where opulence knows no bounds.
How To Balance Simplicity And Extravagance In An Event's Styling?
Balancing simplicity and extravagance in an event's styling requires a thoughtful approach that harmonizes the two contrasting elements seamlessly. 
Start by identifying key focal points where you want to showcase opulence, such as centerpieces or focal decor pieces. Surround these focal points with clean and uncluttered spaces, allowing them to shine without overwhelming the overall design. Opt for a restrained color palette as the backdrop, and then introduce luxurious textures and intricate details strategically.
Consider using ornate elements sparingly, like elegant tableware or dazzling chandeliers, while maintaining an overall minimalist aesthetic. Strike a delicate balance between lavishness and understated elegance. Create an event that exudes sophistication and captivates with its nuanced blend of simplicity and extravagance.
Trust CV Linens with Table Styling Needs
Whether you're going for lush opulence or sophisticated simplicity, source your minimalist or maximalist party needs from CV Linens. Save big when you buy your quality yet affordable table linens in bulk. Get major discounts with our wholesale prices. You can even avail of our free shipping when you order party linens and more above $99.
We offer a wide variety of material and styles for you to choose from. Get creative and enjoy hassle-free shipping for your minimalist party table or your maximalist dinner banquet.
Get styling tips and design inspiration by visiting our blog, Youtube, Instagram, and Pinterest accounts for more styling ideas.
Polyester Table Overlay Toppers
Candelabras